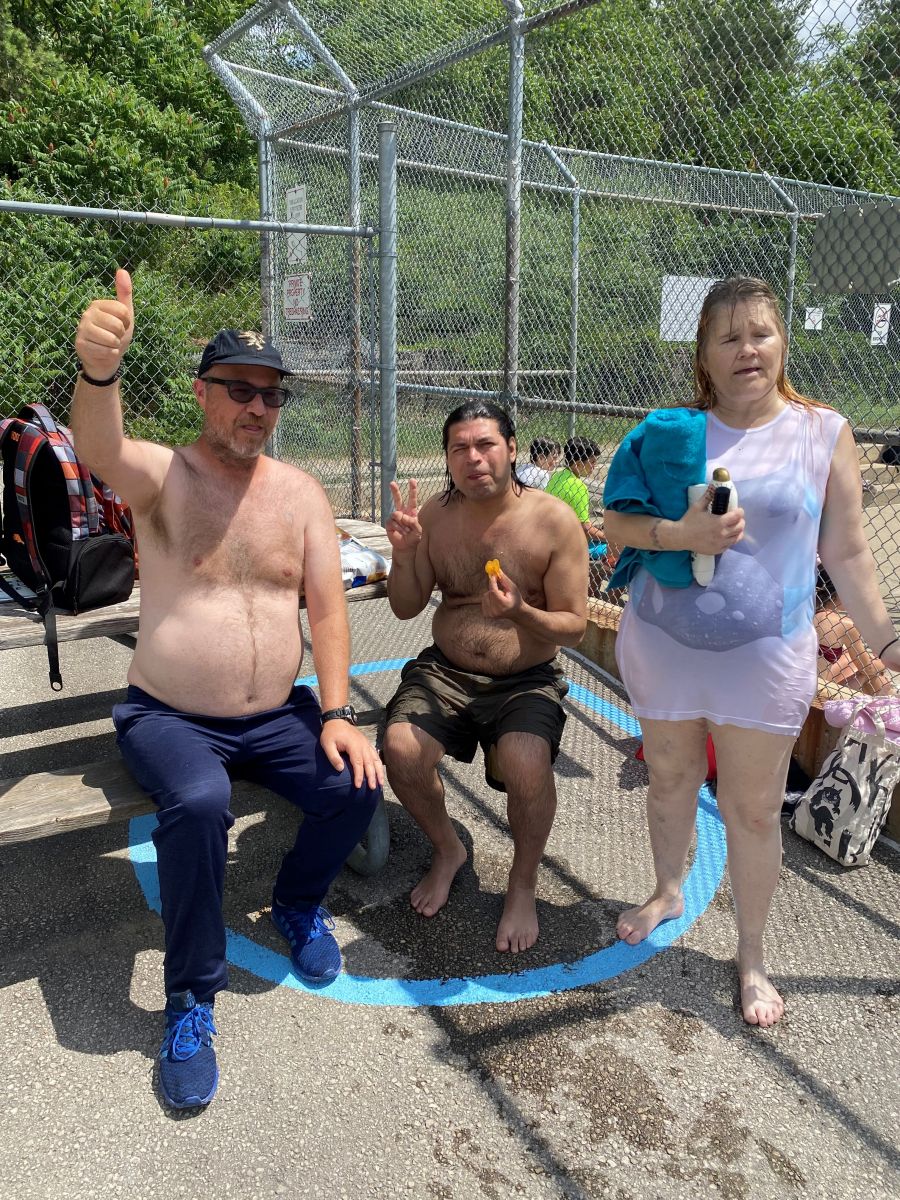 The group enjoying their time fishing
Mon, Aug 1, 2022
Summer Fun for SHOW Residents
SHOW's summer students have been busy planning activities and outings for residents to enjoy!
Dylan, Gavin, and McKenna have been keeping busy planning numerous activities for residents to enjoy in the community. Providing these activities is made possible by generous donations from individuals like YOU and community organizations that support SHOW through grants and donor directed funds. 
Many SHOW residents are dealing with issues such as mental illness and substance use, which can be barriers to them participating fully in society. Providing opportunities for them to engage and contribute is essential to their overall feelings of wellbeing.
Social activities and programs provide amazing opportunities for SHOW residents to explore and enjoy their community.
Residents enjoyed swimming at Moses Springer Park and fishing at Lyndon Fish Hatchery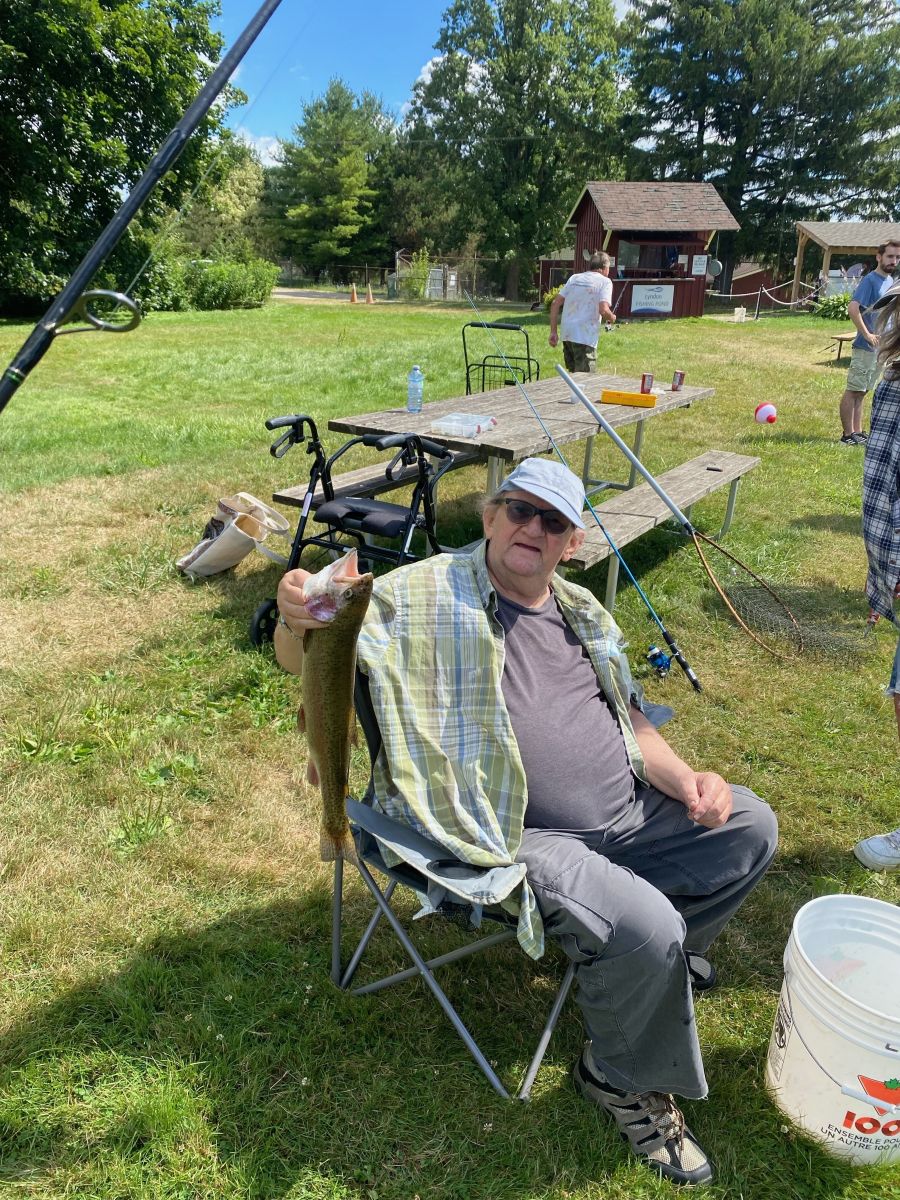 Don showing off his catch!!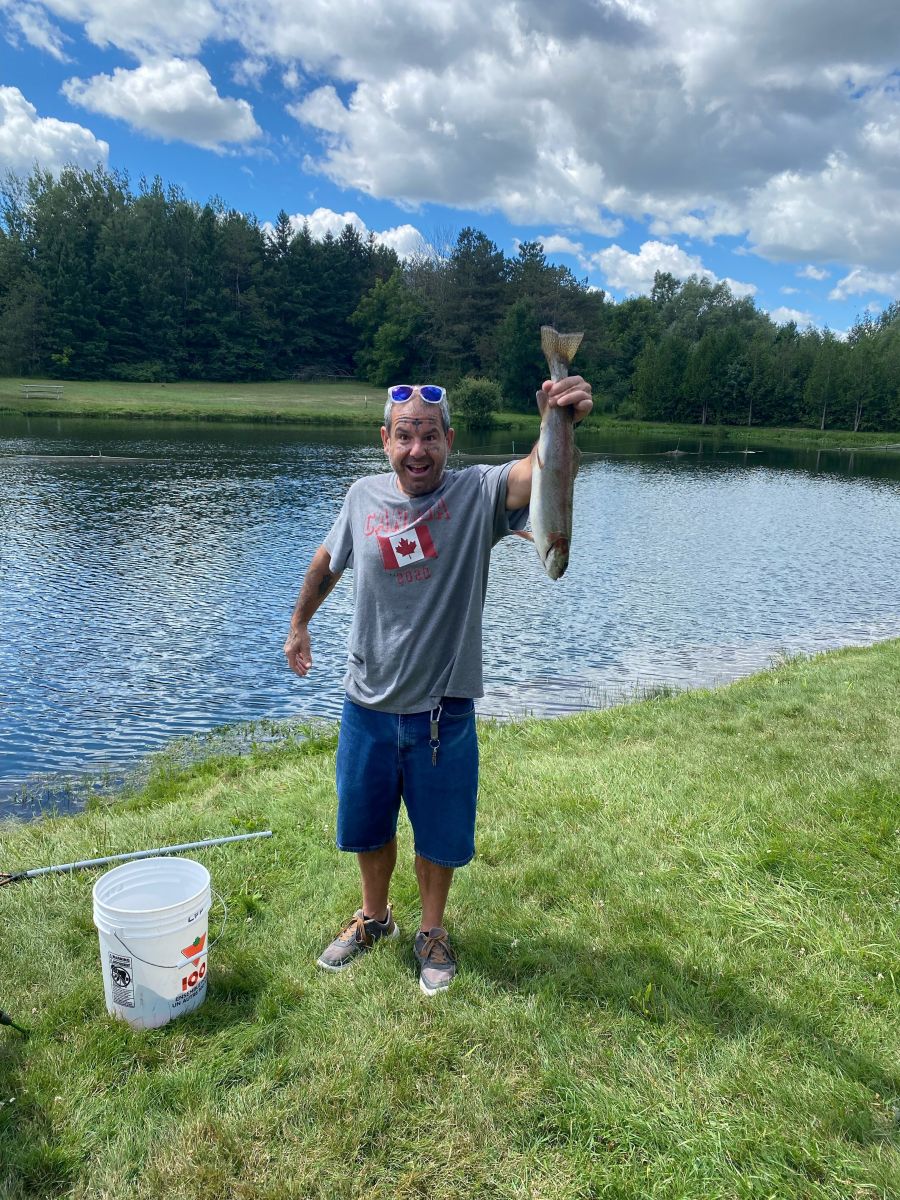 Mike is pretty impressed with his catch!!