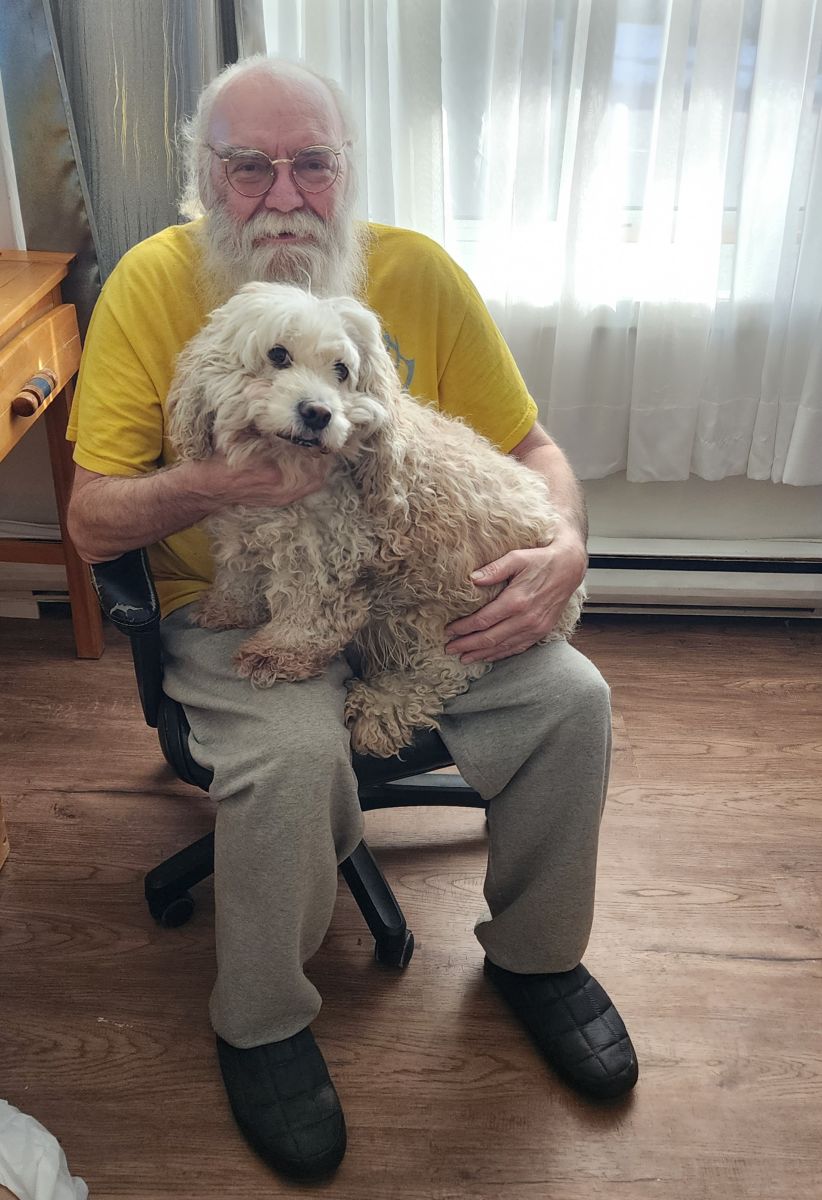 Eugene & Lucky have settled into their new home at SHOW
Tue, Jan 31, 2023
Welcoming a New Resident to SHOW
For over a year Eugene and Lucky had been staying in temporary shelters across Waterloo Region. Eugene was dealing with numerous health issues and being in the shelter system was scary for him.
Eugene reports not being able to sleep at night because of the yelling and screaming, throughout the shelter, and not feeling safe. Through support from Lutherwood and his housing team Eugene and Lucky found a home at SHOW just before the holiday season. 
Since moving in life has gotten better for Eugene "I like that everyone here is around my age...don't even feel like I have to lock my door at night. I feel safe and comfortable. So far everyone here has been so nice."
Eugene was overwhelmed at the quality of housing offered by SHOW and complimented that the upkeep of the units reflects the respect and care SHOW offers to residents. Eugene admits that some of the other housing options presented to him were not very nice and he couldn't see him and Lucky making a home in them. 
When asked about his period of homelessness Eugene stated that it was "...a tough experience, everything is hard to do… finding something to eat, going to the washroom… I appreciate being housed now."
"I love it...I love the peace and quiet. I have nice neighbors, Idah is nice. I just love it here"
Welcoming new residents to their new home is the best part of the work that SHOW does and it wouldn't be possible without support from donors like you. Your gifts to SHOW allow Eugene access to the medical supports he desperately needs and most importantly, your gifts gave Eugene (and Lucky!) a permanent home where they both feel safe and secure.