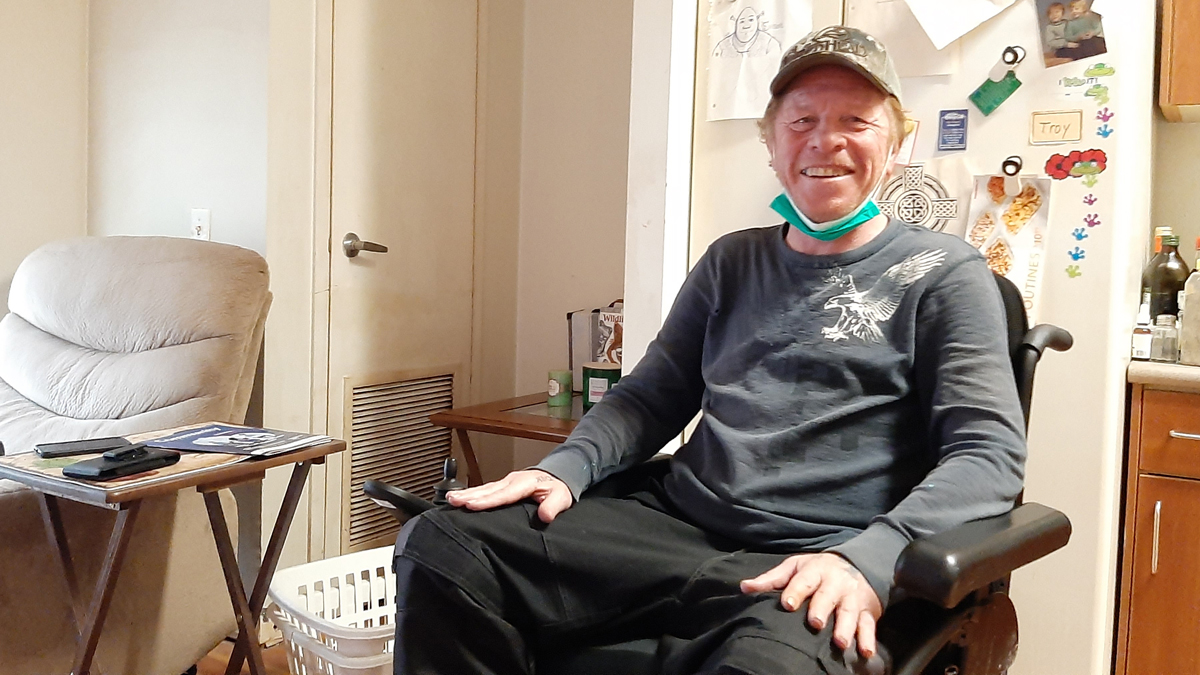 SHOW helps people who have experienced long periods – sometimes years – of homelessness. 
Some of our residents are dealing with issues such as mental illness and substance use, which can be barriers to them participating fully in society. Due to their life experiences, they may be dealing with trauma and might struggle with trusting or accepting help from others.
SHOW's tenants are able to find stability and a sense of purpose by getting involved in the community, learning different life skills, and achieving their personal goals.
We offer 24/7 wrap-around support, which is the best way to ensure that our tenants can get the assistance they need, when they need it. Our compassionate, empathetic response lets those who are in need know that someone cares.
We are advocates for a fairer allocation of resources, as well as more affordable and supportive housing options. We aim to correct the community's sometimes negative perception of our residents.
As leaders and social innovators, we operate using best practices when providing permanent supportive housing solutions. This means creating a sense of belonging, inclusion, and community, while decreasing isolation.
We can only keep doing what we do with your help. We rely on grants and generous donations from the public in order to serve vulnerable members of our community.
Everyone at SHOW – supporters, board of directors, staff and, of course, tenants – is thought of as family.
We hope you feel welcome as part of our family, too.