Elevation Church Logo
Fri, Apr 29, 2022
Welcoming Back Friends of SHOW
SHOW residents were super excited to welcome back Elevation Church's Friends of SHOW group and share a community meal once again.
Even though public health measures have kept Elevation Church's Friends of SHOW group from visiting with SHOW residents in person, it didn't stop them from showing the residents how much they missed connecting with them and that they were being tho-ught of. From the homemade baking, to the activity books, and the thoughtful notes - SHOW residents knew that the Friends of SHOW group were thinking of them and missing their time together.
With the easing of public health measures well underway, SHOW residents were once again able to welcome Friends of SHOW back and share an in-person meal together. A simple spaghetti and meatball dinner meant so much to the SHOW residents which was evident by their big smiles. 
There are many SHOW residents who have no social connections outside of SHOW and it makes a huge difference in their lives when members of the community take the time to connect and spend time with them. Research shows that regular social connections can lead to lower rates of anxiety, depression, and isolation. Social connections may also increase self-esteem, foster greater empathy and actually improve our immune system. So what may seem like a simple dinner to some, is actually so much more than just that. 
Thank you Friends of SHOW for taking the time to visit with and connect with residents, you are appreciated so very much.
If you'd like more information about volunteering at SHOW, or if you have an idea for a social activity you or a group would like to see if SHOW residents would be interested in please reach out to our Donor Engagement Coordinator Leigh-Ann Christian either by phone 519-886-8200 X or email leighannc@showaterloo.org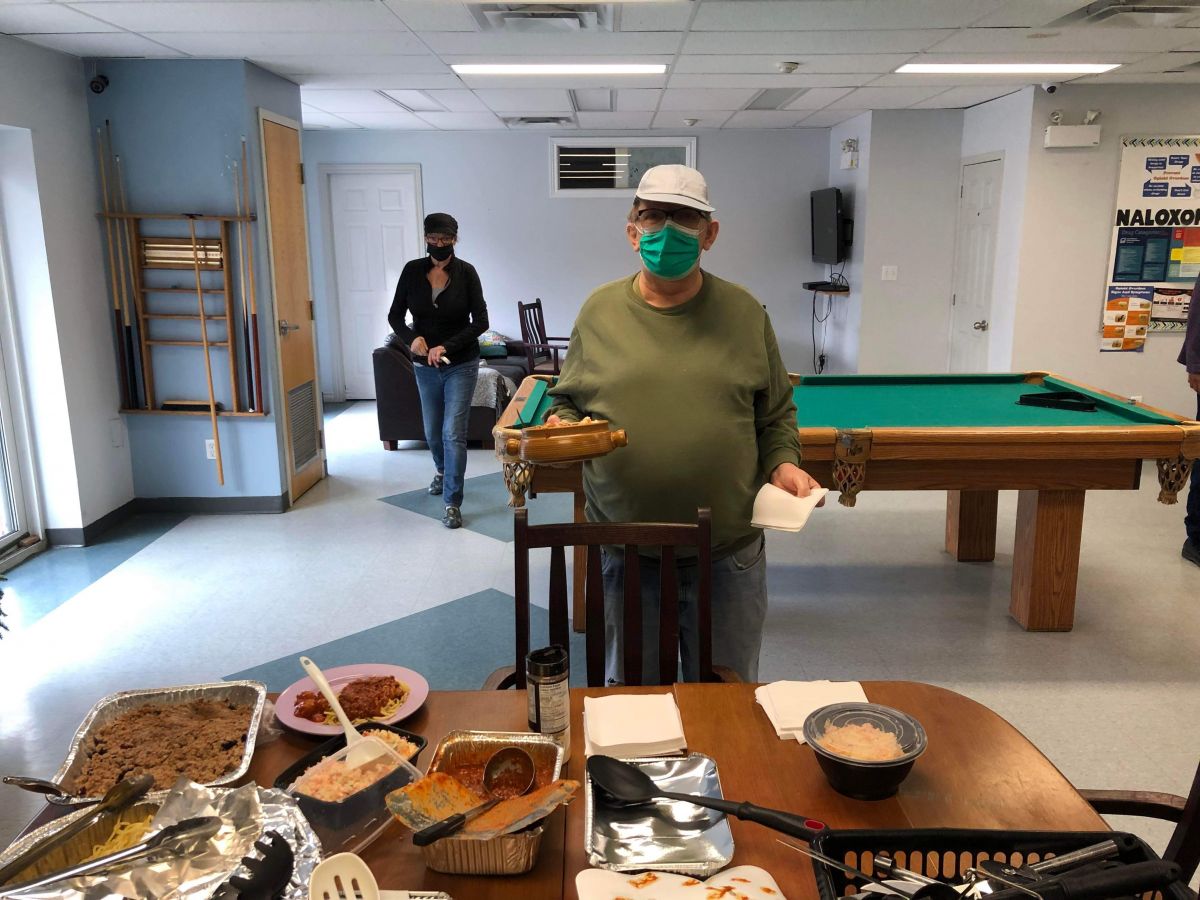 SHOW resident Don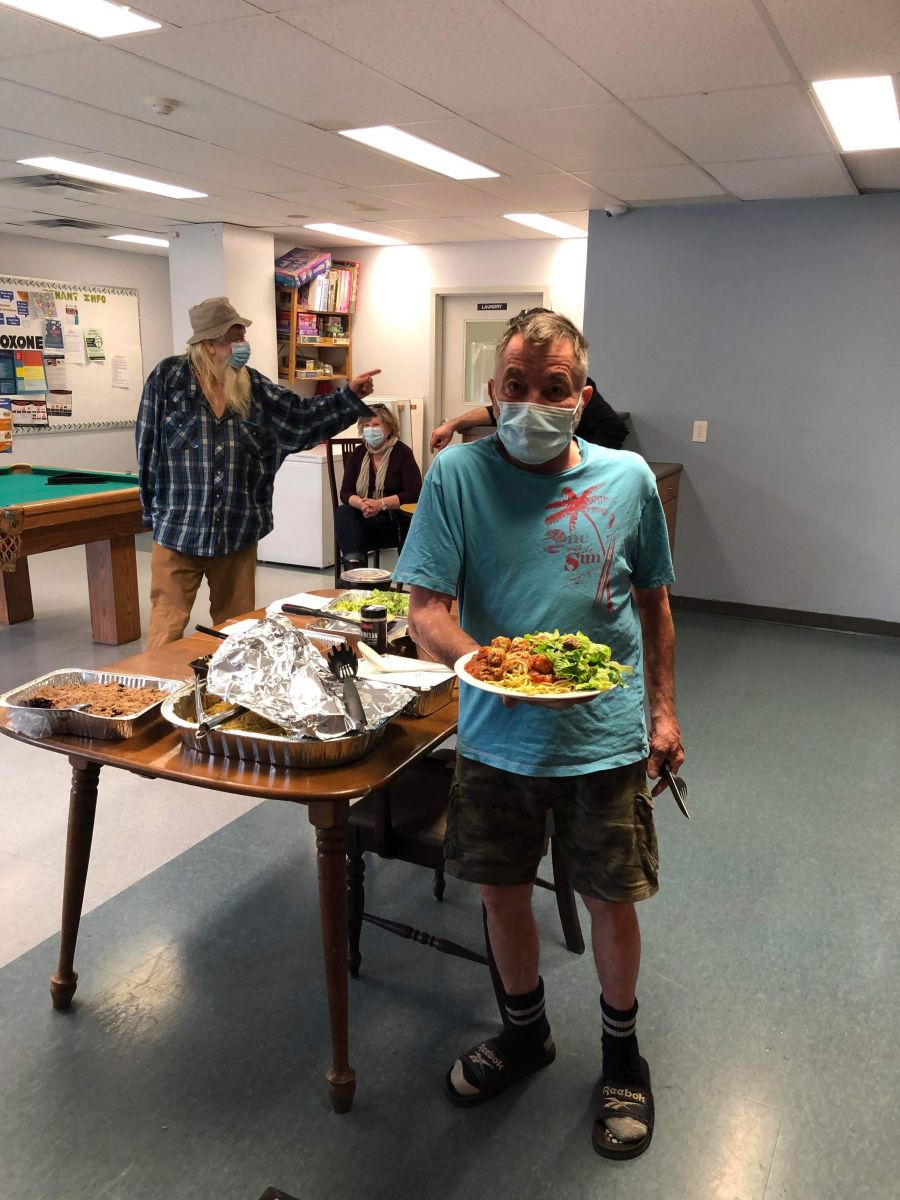 SHOW resident Shawn (with Keith in the background!)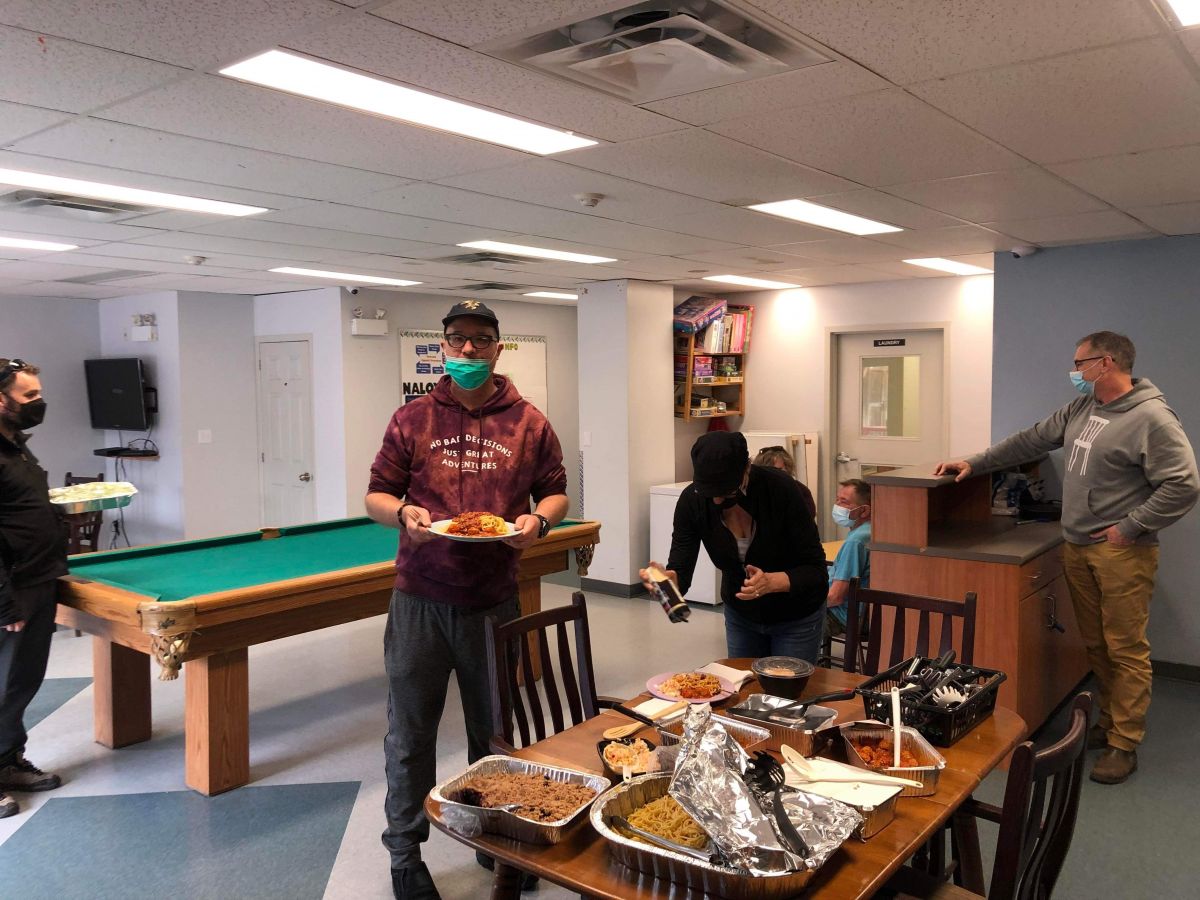 SHOW resident Adrian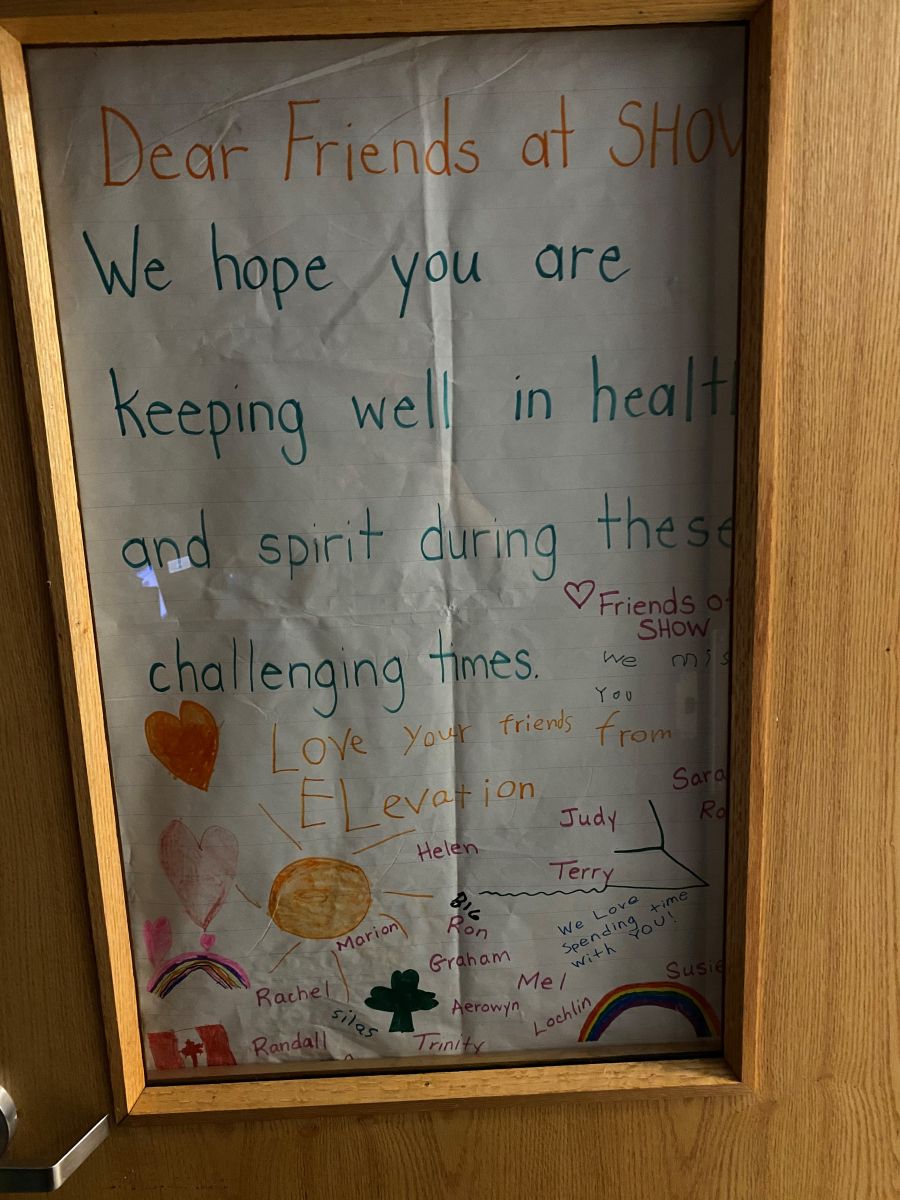 One of the notes dropped off to residents during COVID-19 lockdowns, proudly displayed on an office door at SHOW