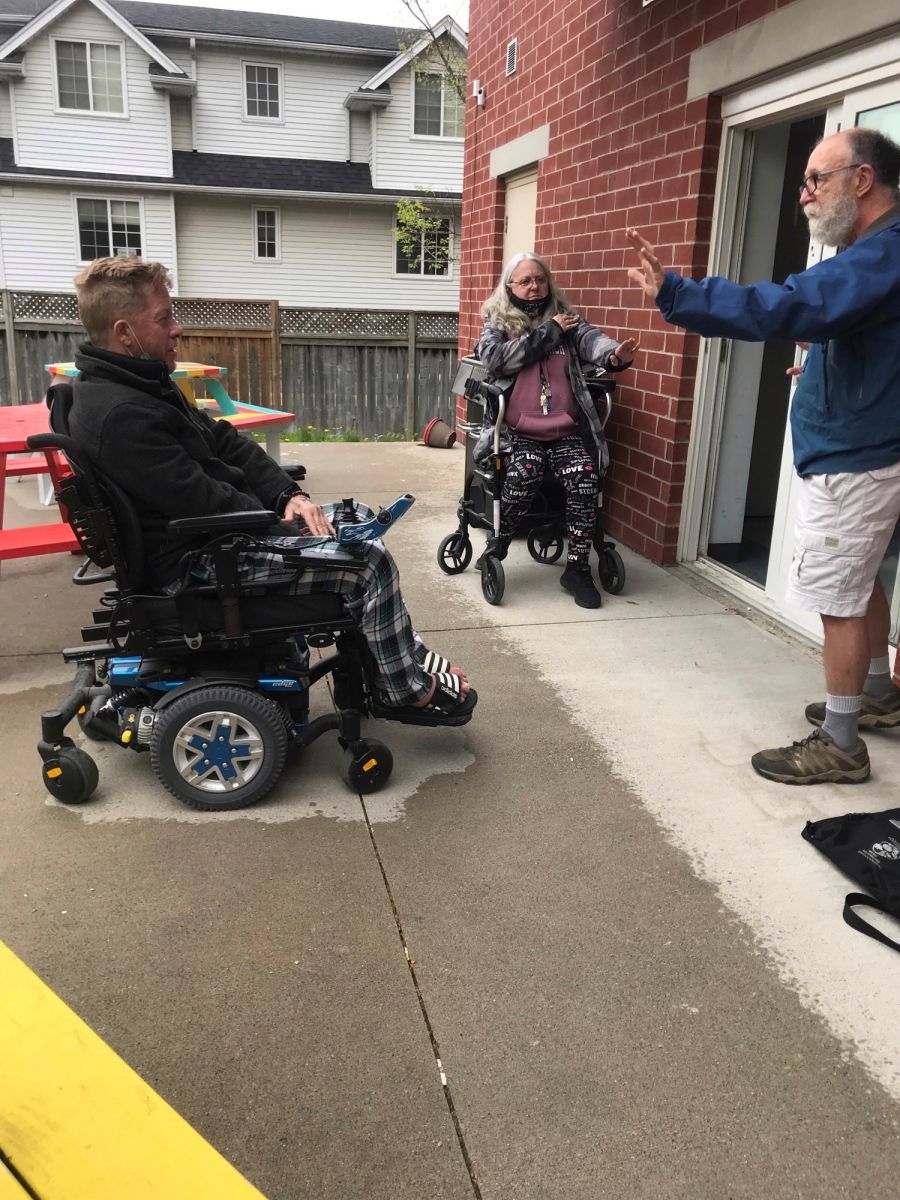 Barry Cull practices mindfulness with Keri and Troy
Mon, May 30, 2022
Practicing Mindfulness at SHOW
A long-time supporter and volunteer returned to SHOW and led a mindfulness class for SHOW residents. 
Barry Cull, a long-time supporter, volunteer, and past Board member returned to SHOW to practice mindfulness with some residents. Mindfulness involves making a concentrated effort to pause and reflect on what is happening in the moment. Practicing mindfulness can help improve overall well-being and assist in managing symptoms of mental health and substance use issues. 
The residents enjoyed spending time connecting with Barry, and are looking forward to him visiting SHOW again.