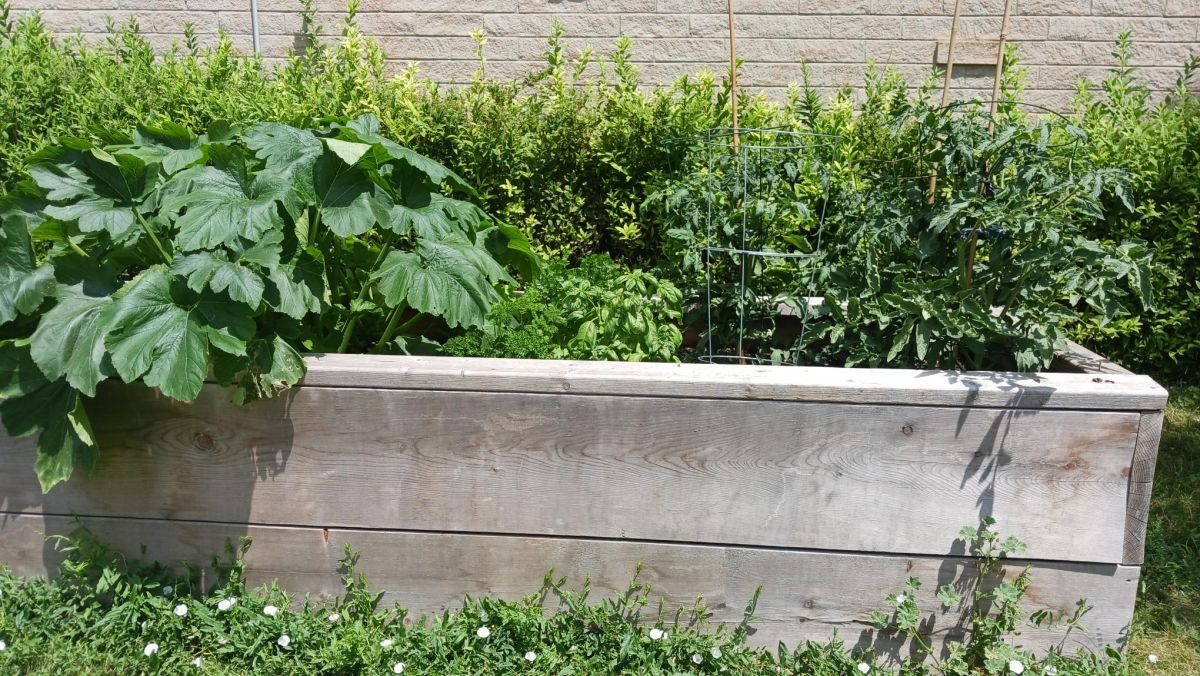 Mon, Aug 1, 2022
The community garden at 144 Erb St. E. is thriving!!
Residents are beginning to enjoy the fruits of their labour as they access fresh herbs and watch their vegetables become ready to harvest. Residents have met weekly to maintain and care for the garden as well as to enjoy some social time together. 
There are so many benefits to community gardens including; helping to relieve stress, and increase overall feelings of wellness, providing social opportunities that build a sense of community and belonging, and 
providing an inclusive meeting area where people of all ages and cultural backgrounds can come together to share experiences and knowledge.