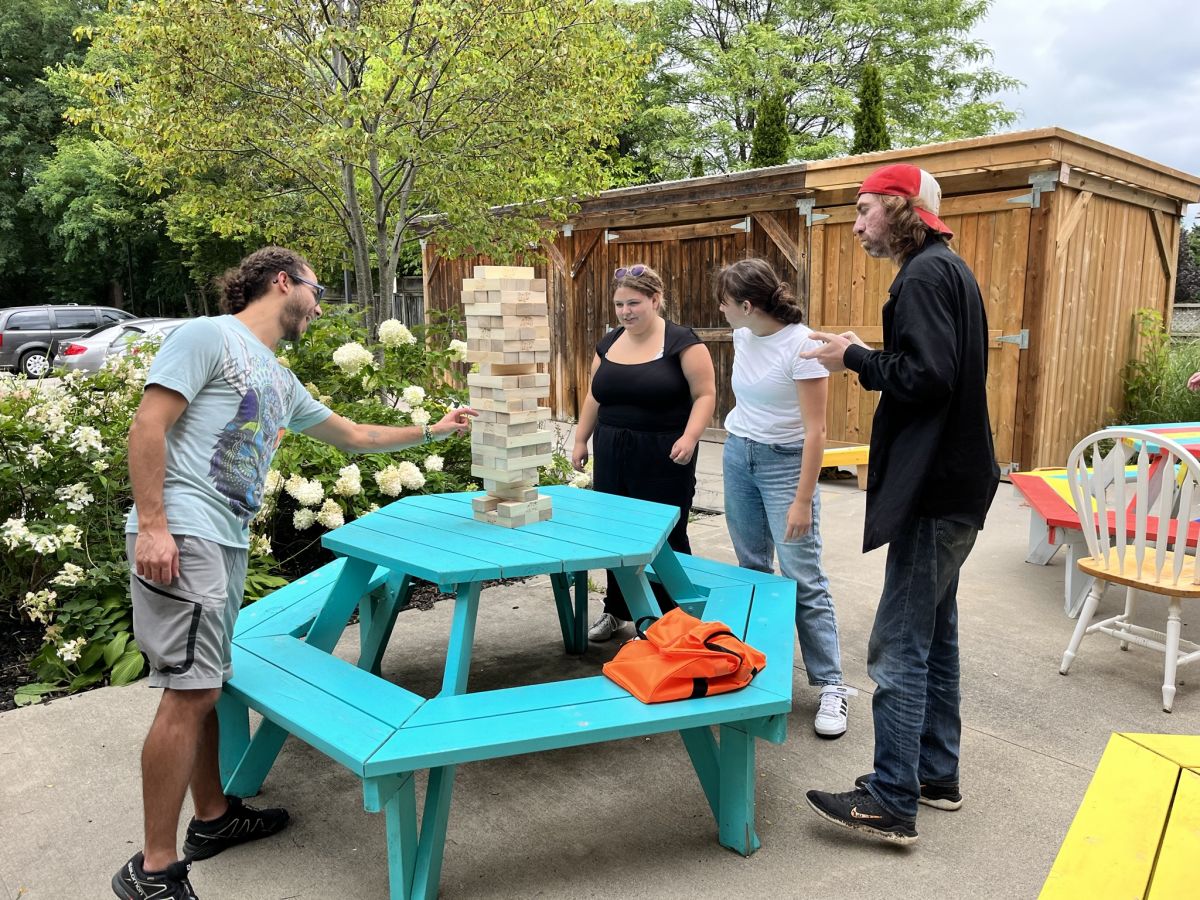 Mon, Sep 18, 2023
Building Bridges of Friendship: St. Jerome's University Student Leaders Visit SHOW Residents
In a heartwarming display of community connection, a group of compassionate student leaders from St. Jerome's University in Waterloo recently paid a visit to the residents of SHOW.
This special gathering not only brightened the day of  residents but also highlighted the power of coming together to create a more inclusive and compassionate community.
Residents gathered with the student leaders to enjoy a delicious barbeque and play some lawn games. The visit from St. Jerome's University student leaders was more than just a day of fun and games; it was a testament to the power of human connection and compassion. It demonstrated that when individuals from different walks of life come together with an open heart, they can create moments of joy and unity that resonate long after the day is over.
These interactions send a powerful message about the importance of inclusivity and community engagement. It reminds us that true connections are not solely based on shared interests or backgrounds but on the willingness to reach out, understand, and appreciate each other's unique stories.
SHOW is grateful for the friendship and support of our community partners, and we look forward to more heartwarming moments like these that enrich the lives of our residents.