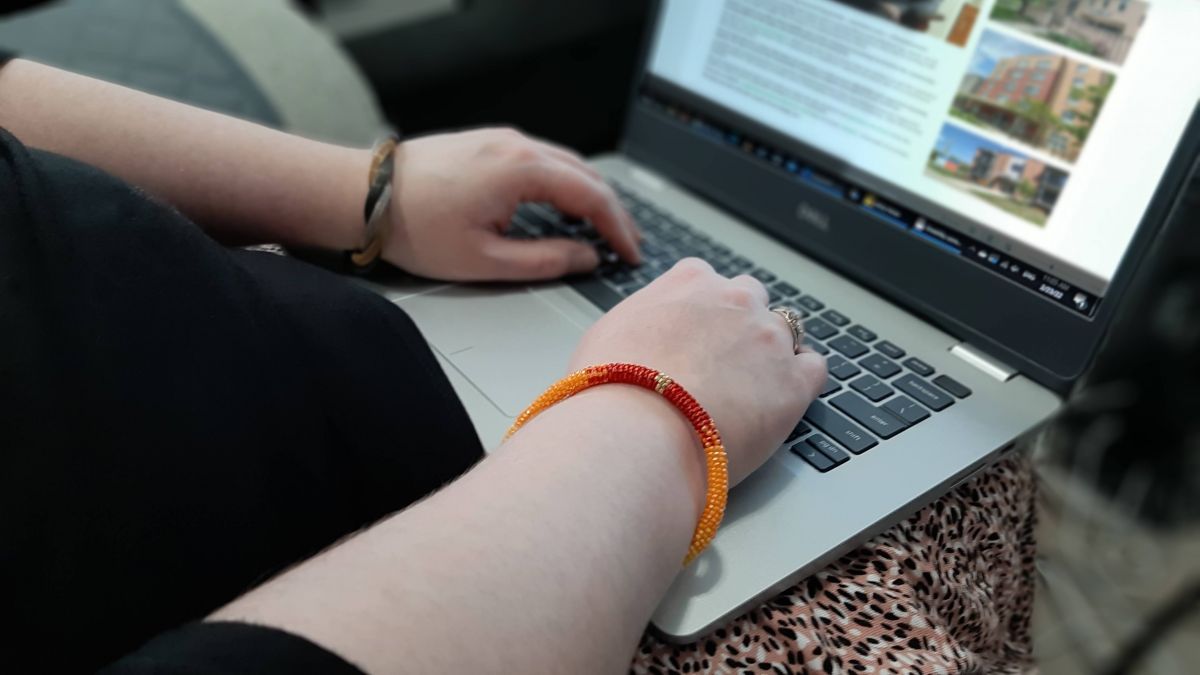 "It's not a place where you're staying. This is a home, for as long as you want it to be."
The dignity of feeling settled and secure in her own space isn't something that Janice takes for granted. She's been a resident at 402 Erb St. West – also known as Mike's Place – since the apartment building opened in 2018.
Before that, she endured a period of moving between student sublets every few months, a time she described as "miserable".
"I was in my twenties, so I was able to pass in those environments. I was always living with 19-year-old roommates who didn't know how to wash dishes. As I approached 30, I thought, I'm not able to do this forever."
Janice considers herself lucky because she's never lived on the street or couch-surfed. She's always had a roof over her head, even if the conditions weren't ideal. But she'd never experienced stability until she moved into her SHOW apartment.
"It's not a place where you're staying. This is a home, for as long as you want it to be."
Back in 2017, it was SHOW's former executive director Gael Gilbert who told her about the new, low-income accommodations that were being built. Gael suggested that Janice should register for one of the apartments, and then helped to prepare her application to the City of Waterloo.
"It's one of those forms that I've filled out half a dozen times and then never sent in because I was always really nervous. I get a lot of stress from filling out forms."
The application was successful, but then Janice had to wait a year for the construction of Mike's Place to be completed. "I moved in five days before I turned 30. That was perfect," she said.
Her quality of life has improved dramatically. The apartment has a separate bedroom, living room, and kitchen, none of which she'd experienced before.
"I'd never had a sofa or a place to sit with my computer that wasn't my bed. My bed was my sleeping area, my working area, it was my dining table, it was all those things. This is just a normal person's home."
She praised SHOW for thoughtful design details that might seem inconsequential, but which offer residents some dignity.
"They did little things that don't really matter, but they do make you feel like it's a real home. My microwave and my stove are both black. They match! That's such a silly thing, but it doesn't feel like, 'Chuck it in, who cares?'" Even the quality of her countertop makes a difference. "It's sturdy, it feels respectful."
Mike's Place offers a sense of community that Janice enjoys.
"I know my neighbours, and they're all lovely. My neighbour, who just passed, he'd come down all the time. I helped him fix his computer. I'm definitely the tech handyman in my building."
The lack of direction she felt a few years ago has disappeared.
"I can imagine a future here. I can imagine having people over for dinner. I can crochet in my chair, rocking back and forth, and watching TV. It's just the thing normal people have. Having it, when you thought you wouldn't, means the world."