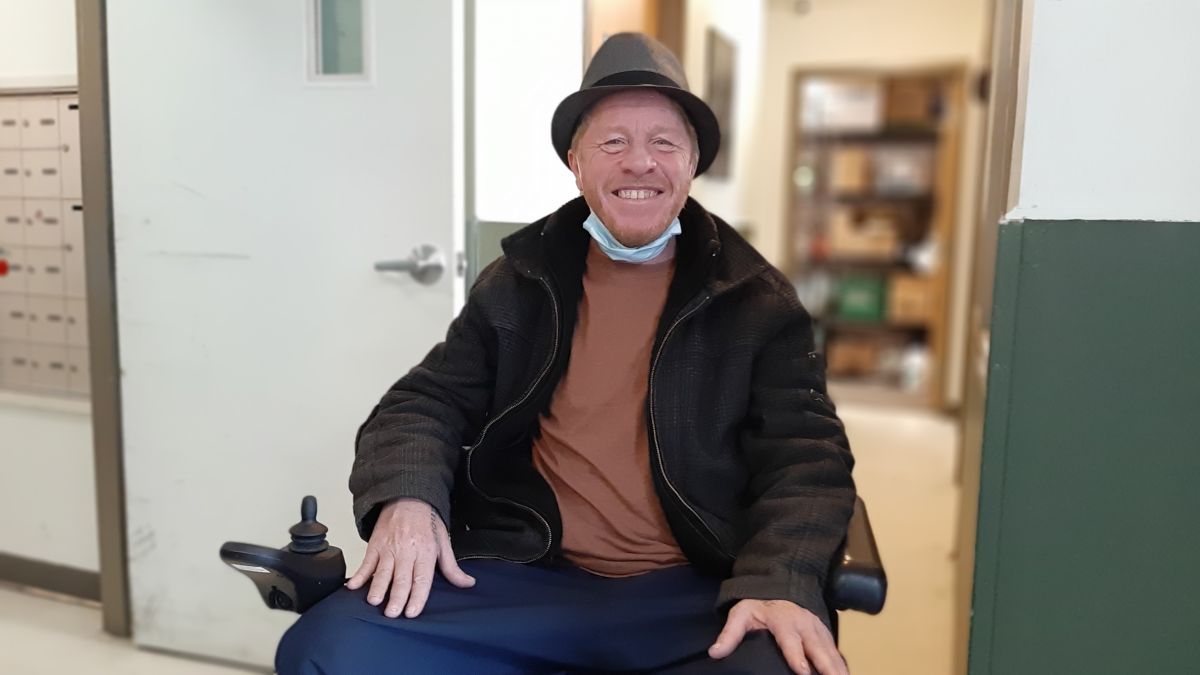 "By the time I got here, I was so happy to see the building. I went to my place and stayed there, and I didn't go back out!"
After a relationship broke down, Troy had to find somewhere new to live. A number of incidents led to him spending 18 months in jail, and after he was released, he had trouble qualifying for benefits.
"I didn't have any money. I had, like, 50 bucks. I was outside on the street for four years, in my wheelchair," he said.
Troy was living in Cambridge at the time, and staying at a shelter didn't appeal to him because he would have had to leave after 30 days. "That's all right when it's warm out."
Someone suggested that he should put in some hours at a food bank. "When I got out (of jail) I was on probation still. Instead of getting into more trouble, they gave me conditions, so I volunteered at the food bank."
The food bank's director called SHOW's program manager "because she got tired of seeing me outside," said Troy.
In the middle of October with winter approaching, it was a simple choice. "I was outside for a long time in a wheelchair. I didn't want to freeze again. Next thing you know, they asked me to come here. By the time I got here, I was so happy to see the building. I went to my place and stayed there, and I didn't go back out!"
Troy likes to keep to himself, so he enjoys the privacy that his apartment offers. "Outside or in the shelters, there's no privacy. When you're inside, you can go to your place and close the door. I have my TV, I have my music, and my computer, so it's better."
Problems get solved quicker because SHOW staff are close at hand and can intervene on his behalf, said Troy. "When they call somebody, you get help faster. When I get into a problem with something like my wheelchair, as soon as they call, they call me back in, like, seven minutes."