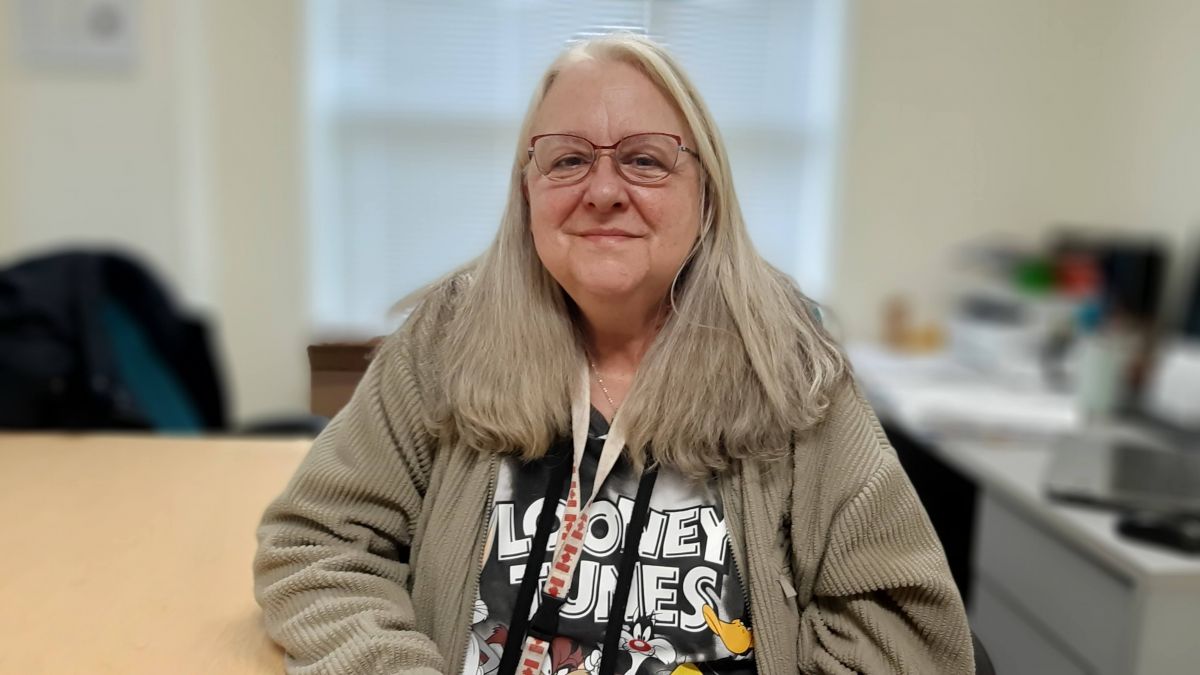 "Thank goodness there's people here that helped me with a lot of things."
Keri has been a resident at 362 Erb St. W. for two and a half years, having previously lived in a retirement home. When she could no longer afford to stay there, she didn't have anywhere else to go. That's when SHOW's now-Executive Director Brian Paul reached out.
"Brian came to my door and said that there's a place here, if you want it," said Keri. "I was very thankful because the only other choice I had was going to a shelter."
Keri had stayed in a shelter several times before, and it wasn't an experience she wanted to repeat.
"Oh, my God. Awful, awful," she recalled. "Lots of fighting, lots of screaming, lots of people throwing things out of their windows. Suicidal people, lots of people on drugs. Last time I was there, I think I went through eight roommates. So, it was pretty nerve wracking. Not a place to be."
Since she began living in a SHOW apartment, Keri said she's been taught how to become more independent, because she was so used to everything being done for her in the retirement home. She received a lot of help from SHOW's staff with everyday skills such as budgeting, shopping and cooking.
"I didn't have the first clue where to begin," she said. "Before the retirement home, I was with my boyfriend, so I always pretty much had somebody. You go from having everything done for you, to coming into a place that's independent. I didn't know what to expect. Thank goodness there's people here that helped me with a lot of things."